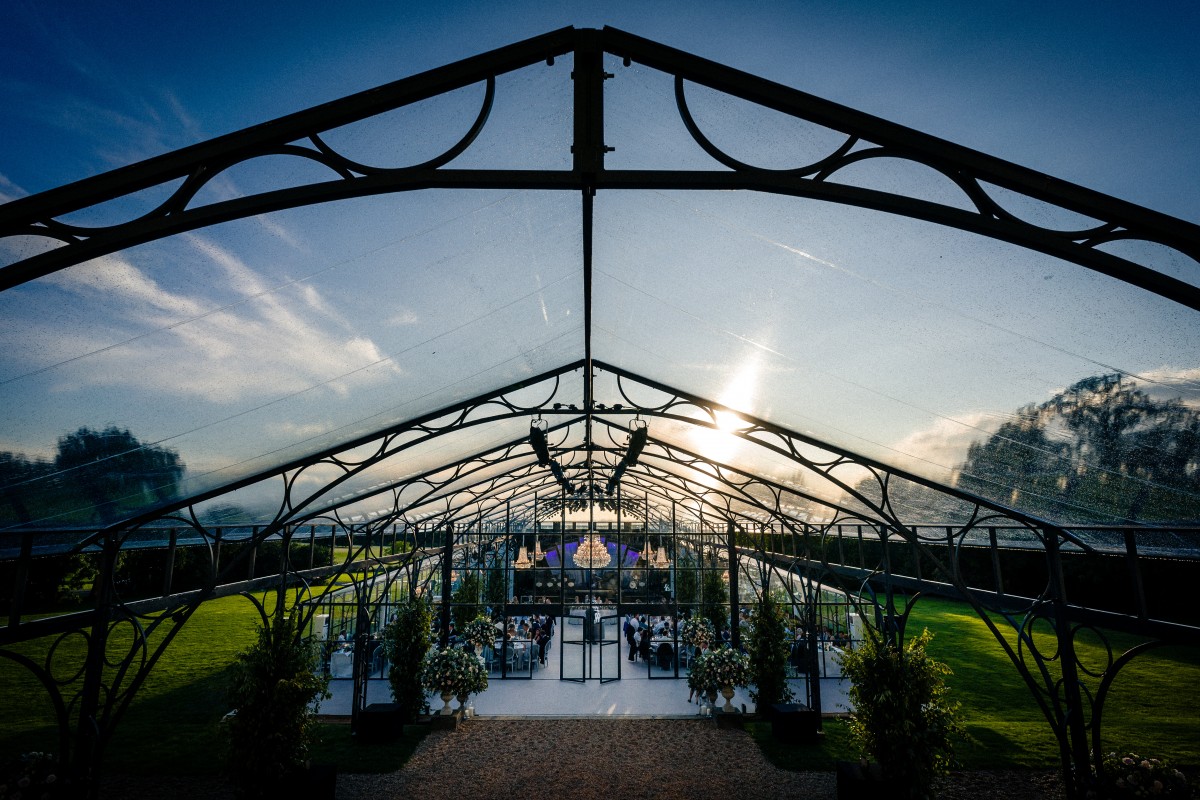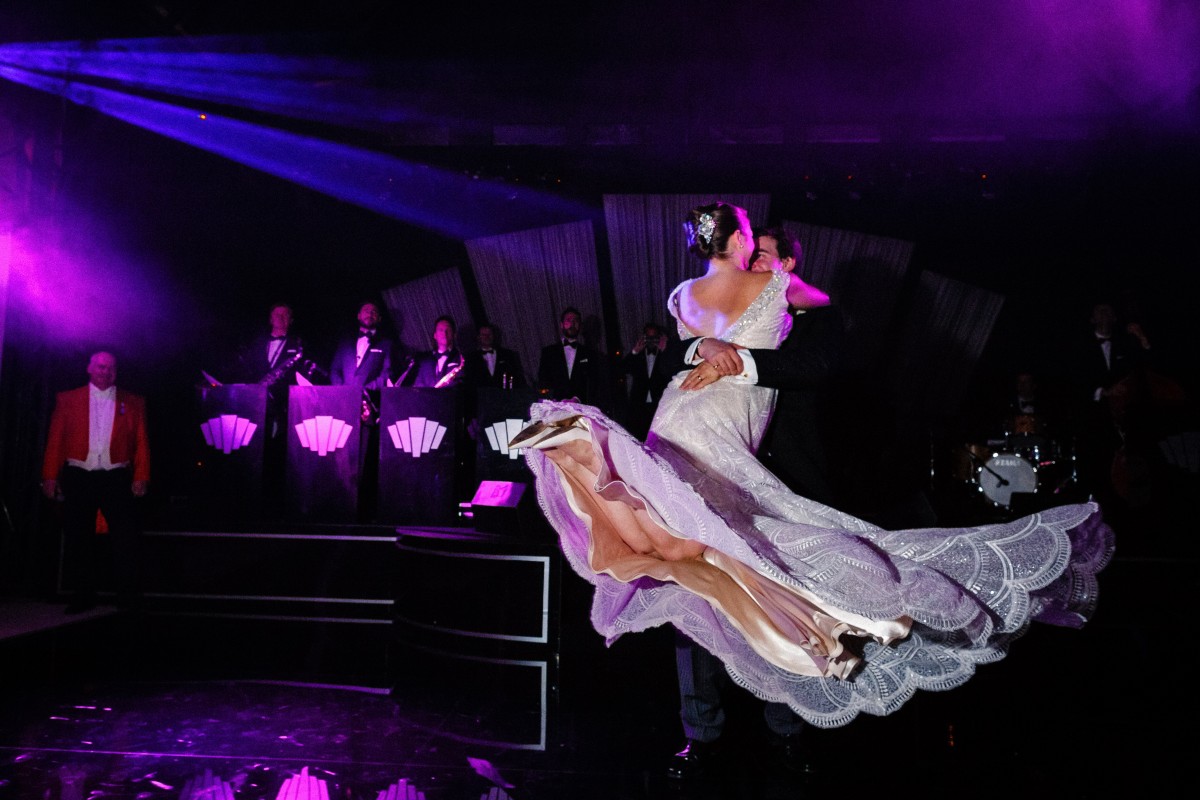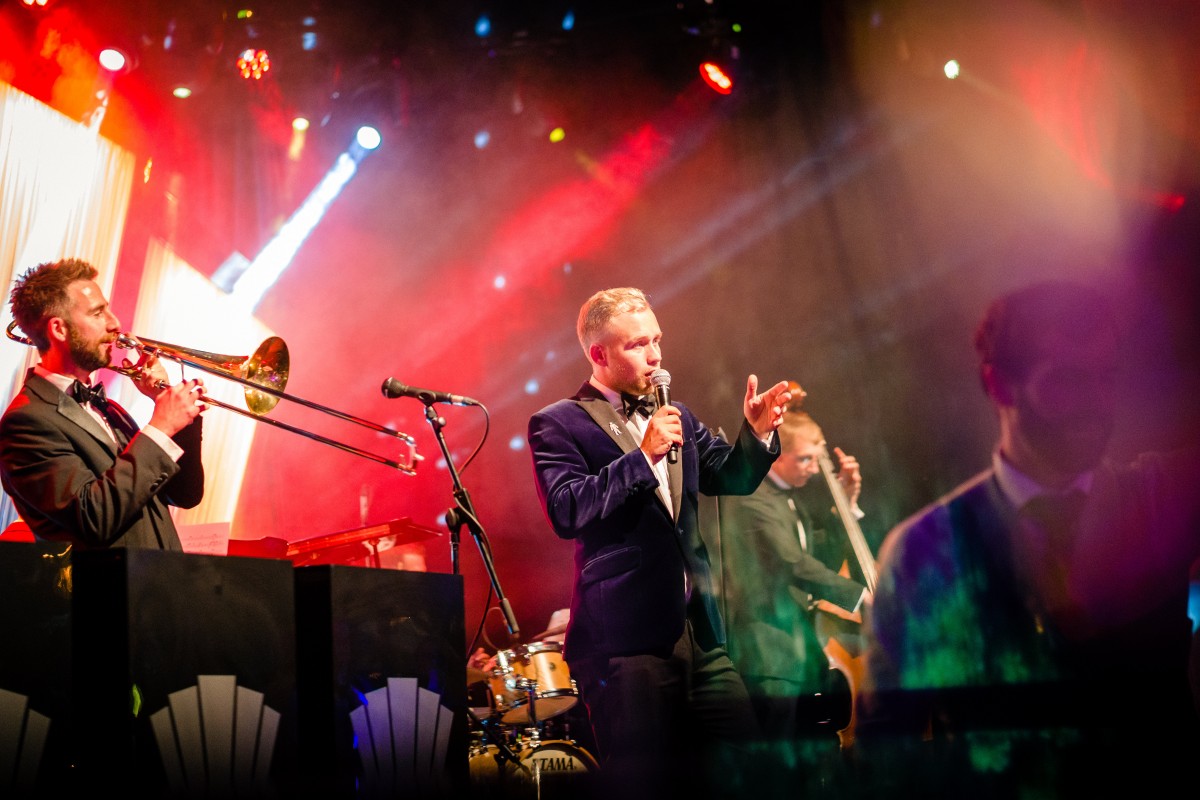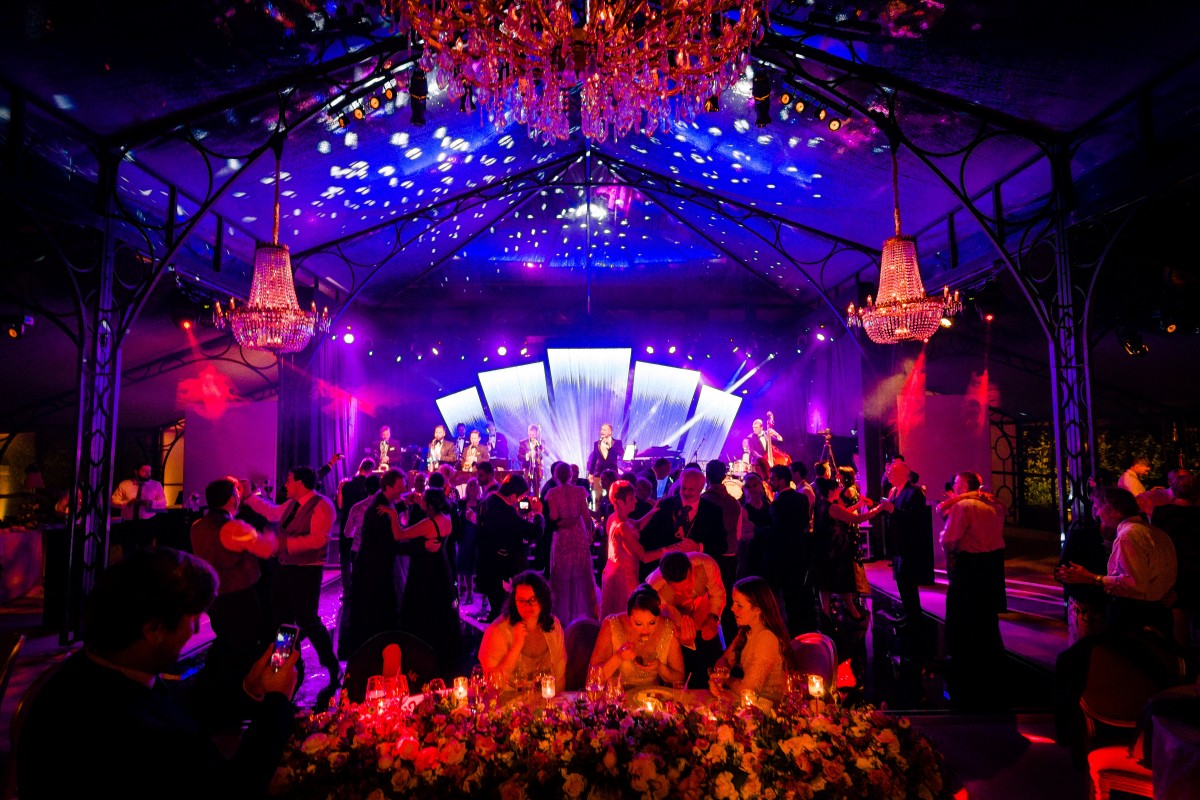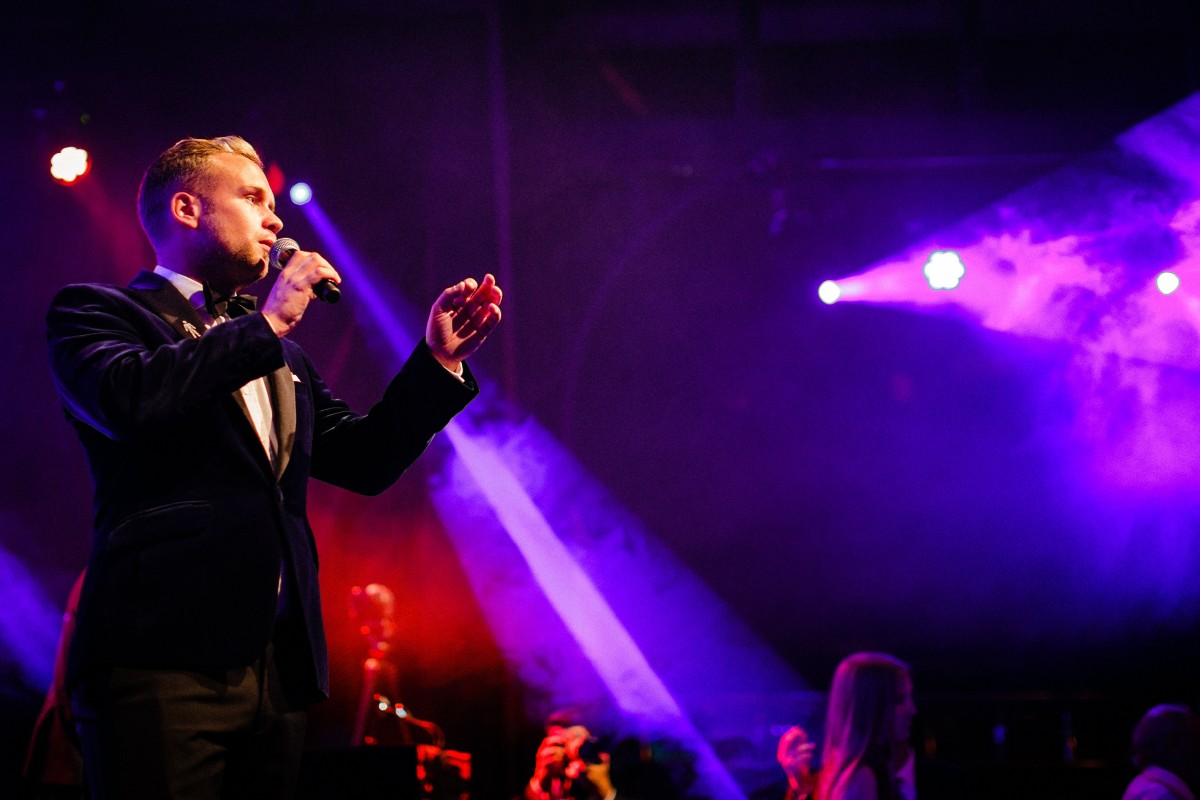 Its hard to believe that this beautiful Marquee is only a temporary structure.  An ornate metal
structure with clear sides and roof made this marquee the most spectacular setting for Anna and James' special day.
An Art Deco theme throughout which was topped off by the Mini Big Band's fantastic vintage stage set and style.
What a night!
These amazing photos are from Paul Rogers Photography (rogerspictures.com).  Check him out.